HOW I LOST 5LBS, GAINED MUSCLE, & DETOXED IN 10 DAYS!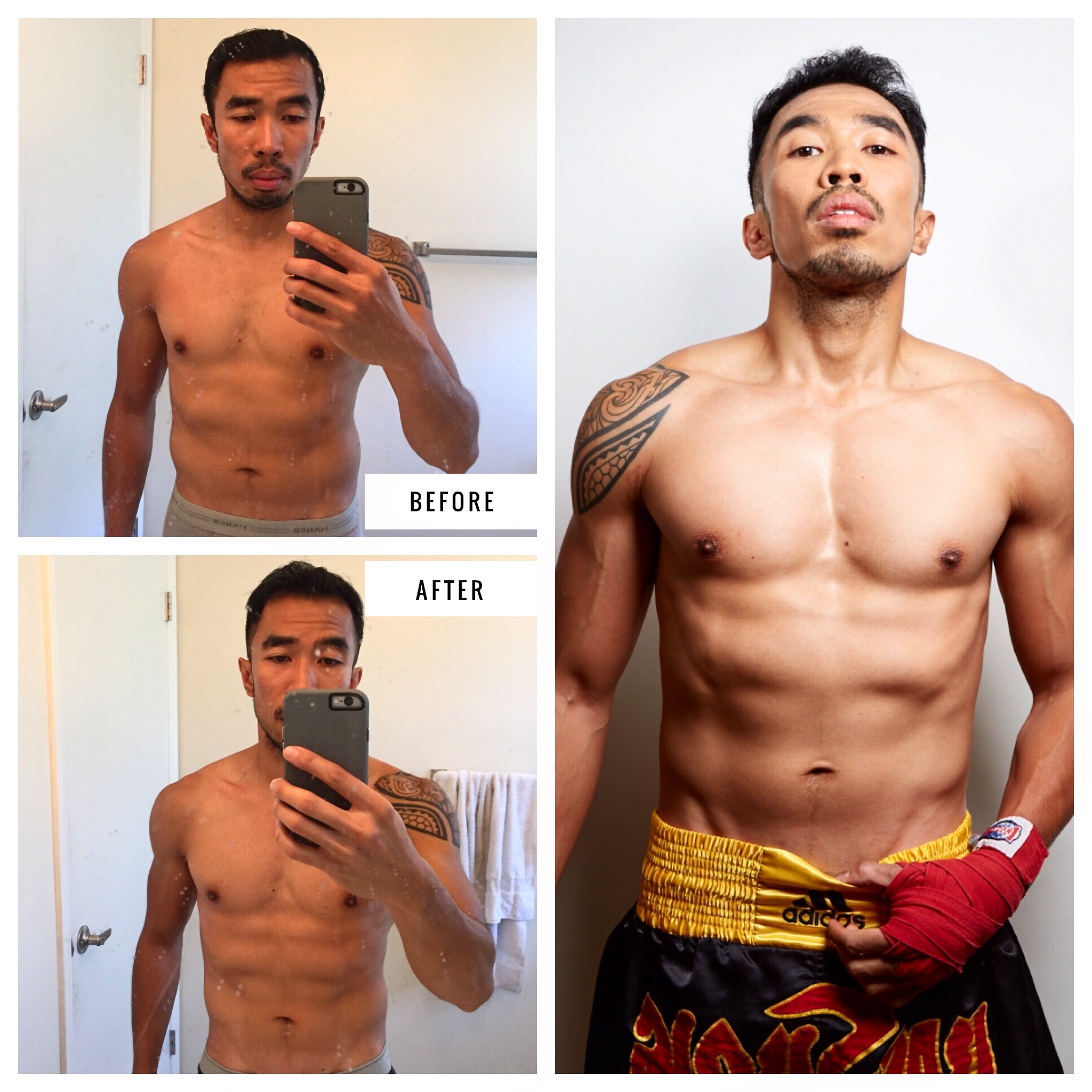 The purium 10-day transformation cleanse
So what's this cleanse all about? It's organic, vegan, and easy to to do - and it's only 10 days! And it's not all smoothies and juice, you can actually eat food! Yes, food. Even meat if you get the Legacy 10-Day Athletes Transformation and do 30 min of exercise. So if you exercise 1 hour a day, you can get 2 meat meals in - that's easy! Here's the breakdown:
Why choose this cleanse over others? I've tried all diets, I swear. Atkins to Paleo, Raw Vegan to the Lemon Cleanse - they either got me sick or I didn't burn the right fat (that 6-pack was still in hiding). This cleanse helps you lose weight AND get energy! More energy equals more time to exercise and workout. I'm a beast; I workout 30 min every morning with 1hr of Muay Thai 3-4 times a week so I need energy. This cleanse not only gave me the energy to kick ass, but it also burned off that belly fat that I've been trying to get rid of since high school! Watch the vid above, it explains it.
"But I already have a cleanse that I do and it's free and I can eat what I want" - did it work for you though? I've done a lot of those cleanses and you spend hours doing research and weeks, if not months, trying different ways to cheat the system. Why not use a system that's been proven and created by professionals that have scoured the earth for the BEST superfoods? Go ahead and count your macros and calories, I did the same. But it still didn't burn the fat off the belly. So why not bulk up and use this to shred? It works! And it's a small investment, it's honestly the price of eating out in LA 2-3 times a day with a cup of coffee - and not 99 cent tacos at Jack in The Box, I meant real food!
The 10-Day Transformation is $230 with my $50 giftcard code "MitchelDumlao" which you can order through MyPuriumGift.com (detailed steps below). What I did was the Legacy 10-day Athlete Transformation Platinum Package for $499 so I could have the Daily Core 3 Products to prep and prolong my cleanse throughout the month, plus get 50 gift cards (which I explain later). For more info about the company and products, click the pic below!
CLEANSE FOR FREE
But what's even cooler is that you can cleanse for free by giving away giftcards. Here's a vid that explains it all - "Give $50 to get $50" is the idea. So if you paid $230 and give out five $50 giftcards, you've already paid off your original cleanse package - cool right? Also, if people keep using your code at checkout, you get 20% of their order - and all you need to do is give out your coupon code!
And if you don't want to give out the giftcards and just want the cleanse, YOU DON'T HAVE TO JOIN THE BUSINESS! Just get the cleanse and that's it. But why are you on here on my website? Because you saw my transformation pics on social media and wanted to try it. So when it works for you and you're proud to share your pictures, wouldn't you want people in your circle to experience the awesomeness too? Not only that, why not give them a discount and you get some money back? That's a win-win! Not to mention the huge online store of superfoods you get access to for being a member, with discounts that make it easy for you to keep that weight off on a monthly basis.
Anyways, enough talk because you're busy and I need to go to sleep. Remember:
- Organic and Vegan so it's super clean!
- It's only 10 days! (seriously, if you can't give up an unhealthy lifestyle for 10 days, you have no chill)
- It's affordable! $23 a day is like eating out 2-3 times a day in LA, plus coffee.
- It gives you energy without coffee!
- YOU CAN EAT FOOD & MEAT!
- You detox your body while burning fat
- There's a big support system and community, like me :)
- Give $50 to get $50 (you can cleanse for free and make money off of future sales!)
The options are below and the site to sign up is here: MyPuriumGift.com
GET $50 OFF ANY CLEANSE WITH MY COUPON CODE "MITCHELDUMLAO"
If you have any questions, email me! Mitchel.Dumlao@gmail.com
Thanks for listening :)